Product Liftoff
4 weeks
Fixed cost
Everything but the guts (code)
Derisking, product designs, feature backlog and focus groups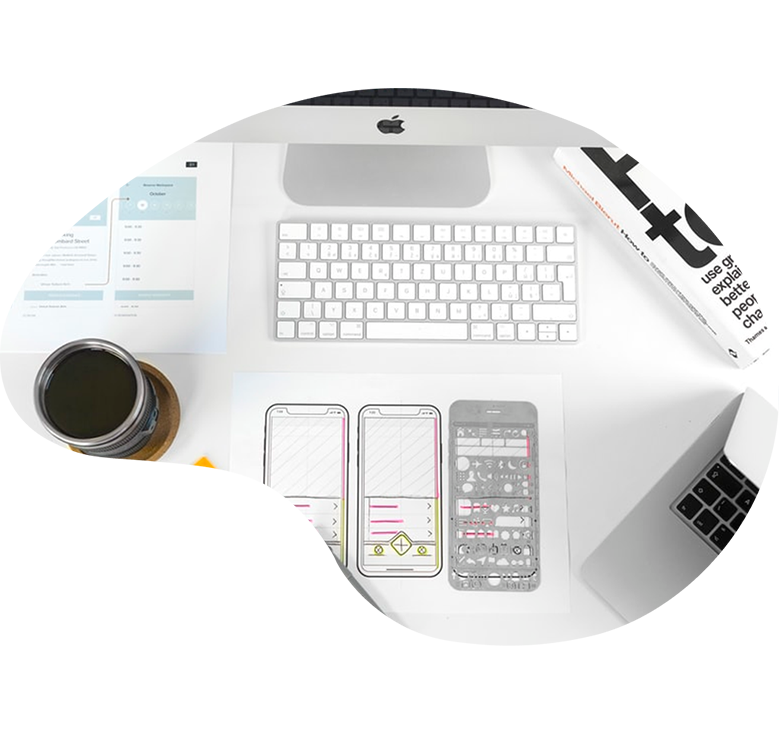 Overview
Validate your idea quickly, and define what your MVP should be with experts. Receive a prototype to use for investment, or go straight to development ready to build the right product quickly.
00
What's your vision?
We're here to get you there
Final Deliverables
Click Through Prototype
Development Roadmap
User Stories
Development Ready Product Plan
User Acceptance Tests
Product Backlog
Discovery Meeting & Week 1
---
01
Setting the Stage
3 Hour Kickoff Meeting
We bring product managers, developers and designers to validate your idea through different lenses to figure out the target application that gets you to market fast.
Output
Mapping & Market Analysis
User Personas
Customer Journey Mapping
Identifying Problems & Opportunities
High-Level Product Strategy
Picking a Target
02
Finding Fit
Sketching of ideas, and validating wireframes with potential customers. First version of the product backlog.
Output
Role Modeling
User Stories
UX Wireframes
User Interviews
Product Feature Prioritization
Design Strategy
03
Bringing it all together
Finalize product flows and roadmap
Output
Dev Cost Breakdown
High Fidelity Mockups
Technical Recommendations
Finalized Product Backlog
Prototyping
04
Wrapup
You will have a deeper understanding of the project's technical considerations and a clear roadmap to follow to build and launch.
Let's build something great.
Together, we can assemble and execute a plan to hit your key objectives with a software product that looks, feels, and is a top-of-the-line technology experience.
Schedule a Free Consultation