Design Offerings
Branding Package
A brand identity is more than just a logo. For digital products, your goal is to have a brand that is consistent, authentic, and most importantly, articulates what problem it solves.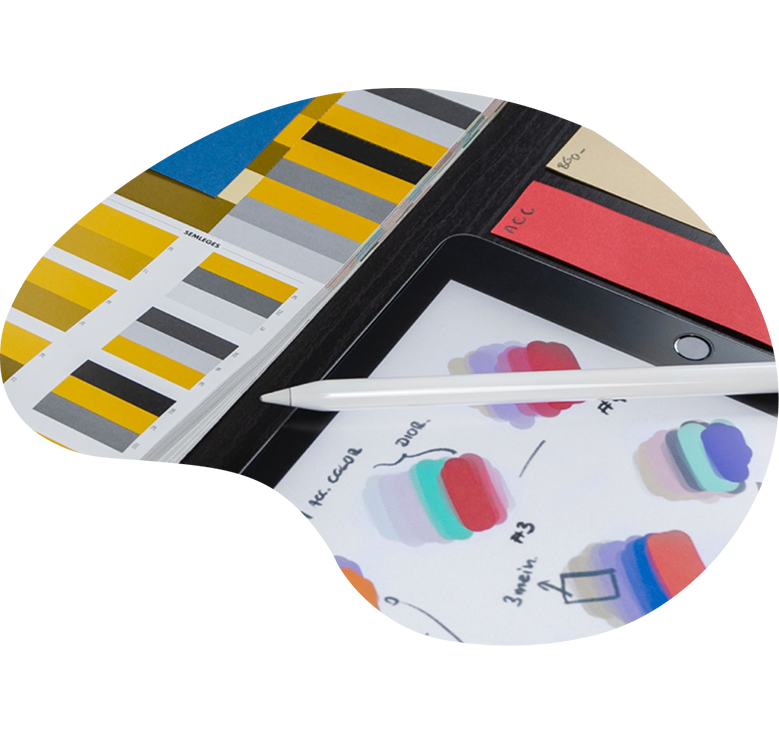 Our Process
Bring Your Brand to Life
We will work together through our branding process to design a cohesive visual brand identity that will reflect your core values and attract your ideal customers.
Creative Discovery
Our interactive session answers the most important questions regarding your business, audience, and competitive landscape—which sets the foundation for your brand identity.
Branding Workshop
After establishing your brand foundations, we'll hold workshops to dive into specifics.
Presentation
We will meticulously package your brand styles and review them together. You'll have everything needed to make your brand a reality.
---
01
Creative Discovery
During our hands-on workshop, we'll conduct a series of exercises to help you capture ideas regarding your brand development. This includes tools like whiteboarding, card sorting, and brainstorming, which will help align the team on the most important aspects as it related to your brand identity.
Talking Points
Brand Direction Activity
Individual/Group Brainstorming
User and Competitor Insights
---
02
Branding Workshops
This comprehensive workshop dissects the key components of building a successful brand identity. We start with moodboards to align on a direction, and then translate these concepts into design elements that reflect your brand.
Focus
Appearance
Tone of Voice
Behavior & Structure
---
03
Presentation
After the workshop phase, we will present a branding package, tailored to your needs. You'll have a custom style guide that's ready for implementation across digital platforms and products.
Deliverables
Logo
Typography
Brand Colors & More