Letter from Our CEO
Growing up, Computer and Electrical Engineering played a huge role in my development. My father engineered radar and nuclear systems, and the idea of building something right was ingrained in me from the very beginning. But it wasn't all function without form — then and now, my heart is in design, music, art, nature and culture.
These influences are instilled in everything we do at ClearSummit.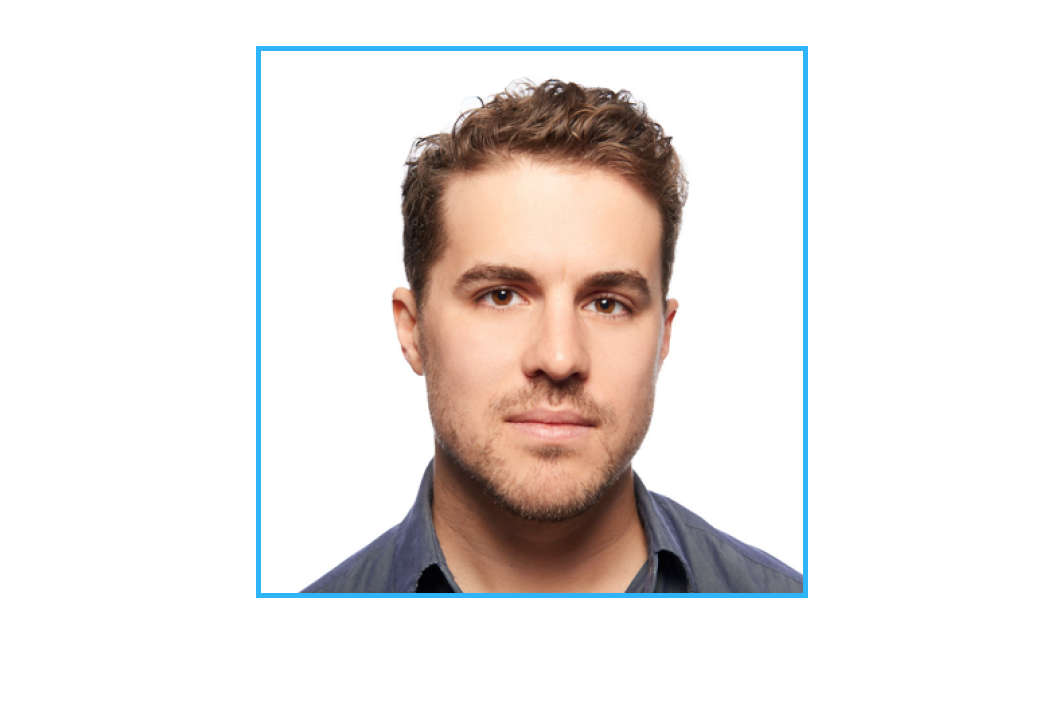 We Value People Over Tech
---
We strive to make meaningful change in the world. We want our products to live beyond us, not just be a quick "MVP" win that is later scrapped. We look to the future and create lasting experiences that will continually provide unique value in users' lives.
Our first project, -isms, was a direct response to social media that was becoming more depersonalized and cluttered. The goal was to help recreate unique, joyful connections with friends and family in a growingly disconnected world.
With Project Foodie, we sought to empower novice cooks to easily create masterful dishes; everyone could experience the joy of cooking in an entirely new way. Every year since its launch, it has been listed as an Essential App by Apple for its innovation, design and functionality.
During California's water crisis, we partnered with Belkin to empower homeowners to protect their homes from pipe bursts, to conserve water, and in doing so, help the environment.
---
We have first hand experience in tech startups. Whether it's bootstrapping and selling SaaS startups, or raising funding rounds, our passion and expertise lies in taking products from 0 to 1.
We're not hired to check the box for having a development partner. We thrive in the unknown and support the entire organization. We commonly step outside of our original role to give input to effect massive organizational change.
Full Team Alignment Creates the Best Products. (That Includes You.)
Build Fast, Build Right and Move at 10x
---
We move fast and we document. We maintain detailed documentation, thorough test cases, and tight feedback loops with minimal overhead.
We believe in the 80/20 rule. We want 20% of the action to get 80% of the results, while still allowing us to quickly build minimum viable products and prototype applications. Our processes have been distilled from decades of building products and working in agencies with high-caliber teams to launch products quickly and effectively.
---
We don't just churn something out based on a requirements doc. That's not how good products are built, so we don't do it.
Because if you catch a mistake in the product in a design conversation, it's cheap. Fixing mistakes in development is a little more expensive, but once it's been built — exponentially expensive.
So, we hire and encourage a team where every contributor thinks about the product holistically. Our culture promotes unicorn designers who understand code and unicorn engineers who understand design.
This way, we never get to the end and realize we didn't do it right from the beginning.
Every day, we strive to be 1% better and build products that leave the world 1% better, too.
We Hire Talent Who Want to Build Software Right
Testimonials
Words From Our Partners
Would you change anything about ClearSummit?

I wouldn't change a thing. Our relationship with ClearSummit has been one of the best relationships we've had as a company in the two years we've been around.

---

Cofounder | Etsy - Head of Business Development

Lumiary.com

What did you find most impressive about this company?

ClearSummit creates elegant solutions to challenges we threw at them with a minimal learning curve. They have an incredible work ethic and deliver top-notch services. ClearSummit has a rare talent of understanding what they're building and what user context it needs to function with. This fosters a collaborative environment where both designers and developers can push boundaries, completing their best work.

---

Would you recommend ClearSummit?

I'd recommend them without hesitation to anyone who needs help with project execution, intelligent strategy, and true product ownership throughout the entire engagement.

---

Product Manager

Padilla Digital (Formerly INMUnited)

Do you trust their work?

We're more confident than ever that we can support our growing user base as time moves on because of the foundation that ClearSummit has built for us.

---

What was it like working with ClearSummit?

They're very hands-on and invested in the project. We feel as if they are partners because of their level of involvement when it comes to creativity and innovation.

---

Do you feel ClearSummit is invested in your success?

We feel as if they are partners because of their level of involvement when it comes to creativity and innovation.

---

COO

Digital Travel Company

What was impressive above them?

Their response time was always impressive. They can facilitate getting anything done in terms of app development, and they are always quick to reach and access.

---

Project Manager

Digital Services Company

Why did you hire ClearSummit?

ClearSummit's knowledge of architecture, development, and scalability was a deciding factor in our choice to hire them.

---

Product Manager

Digital Agency

What was it like working with ClearSummit?

ClearSummit is not cookie-cutter — they tailored their approach according to my project while keeping in line with initial expectations around budget, scope, and deadline.

---

What you recommend ClearSummit?

As cofounders of a small and growing company, we can't sing ClearSummit's praises enough, but I think what stands out is their creativity and their willingness to be patient teachers to us.

---

President

Digital Relationship Building Company

Do you have confidence in their work?

I had total confidence in the tech built by ClearSummit.

---

Founder and President

Parenting Platform

What results did ClearSummit provide?

They took our product from 0 to 100.

---

What was it like working with ClearSummit?

They had a thorough understanding of our needs and were able to provide top-notch solutions and service.

---

What was it like working with ClearSummit?

They have an impressive level of direct engagement.

---

What was the benefit of working with ClearSummit over other providers?

ClearSummit has a lot of experience with mobile apps, and their advice on the design and marketing of the app, in addition to its development was crucial to the success of the project.

---

What was it like working with ClearSummit?

They were part of our product team, rather than just an outsourced, delivery engagement.

---

Project Manager

Digital Agency

What was it like working with ClearSummit?

ClearSummit's entire team has great chemistry, and they all give total, 100% effort.

---

Director of Client Services

Insurance Startup
Let's build something great.
Together, we can assemble and execute a plan to hit your key objectives with a software product that looks, feels, and is a top-of-the-line technology experience.
Get Started