Overview & Process
Phyn is the brainchild of Belkin and Uponor.

Phyn is a smart water assistant that uses machine learning and IoT to monitor your home's plumbing 240 times per second and alert you of any anomalies. We built the first prototype for Phyn in 2016. From there, we have integrated with their team and are building the consumer-facing platform for their launch.
Our Challenges
Cutting Edge IoT
We liaised with Phyn's team to help juggle complex constraints from machine learning, complicated hardware, and a serverless architecture in order to build an optimal mobile user experience.
Pairing Process
Phyn's device needs to handle a number of hardware and software errors that may happen while pairing, with graceful error retrying or informative user errors. We identified these edges cases and aligned the team around optimization.
Magic Moment
Part of Phyn's pairing process is the "Magic Moment" when Phyn recognizes your plumbing while you're using the application. We coordinated multiple teams to refine the user experience to make the moment truly magical for new users.
Team Integration
We developed Phyn's prototype before the company fully ramped up. Because of this, we had deep knowledge of systems, procedures and thought processes for the Phyn unit. We used this to help onboard new stakeholders as Phyn grew.
Our Solutions
Smarter in the Water
Belkin approached us in 2016 build their prototype for an internal project. We built the original prototype as a web-based platform in ReactJS with a Django backend to interface with their hardware and machine learning teams. Once the prototype proved viable, Belkin asked us to build the full mobile experience for public release. Post launch, we provided roadmap planning, support, and direct hiring to empower them to assemble their own internal mobile team.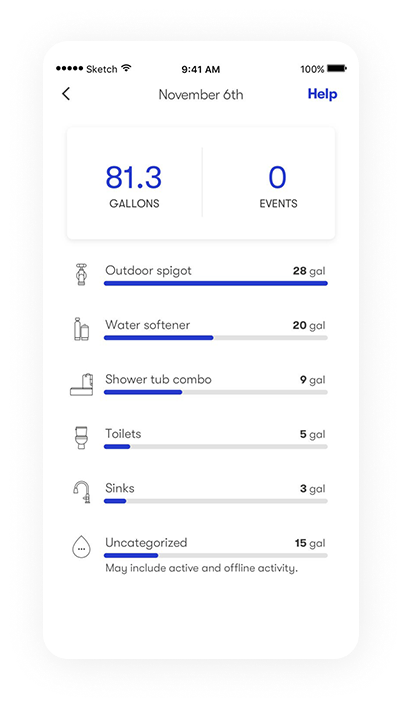 Let's build something great.
Together, we can assemble and execute a plan to hit your key objectives with a software product that looks, feels, and is a top-of-the-line technology experience.
Get Started